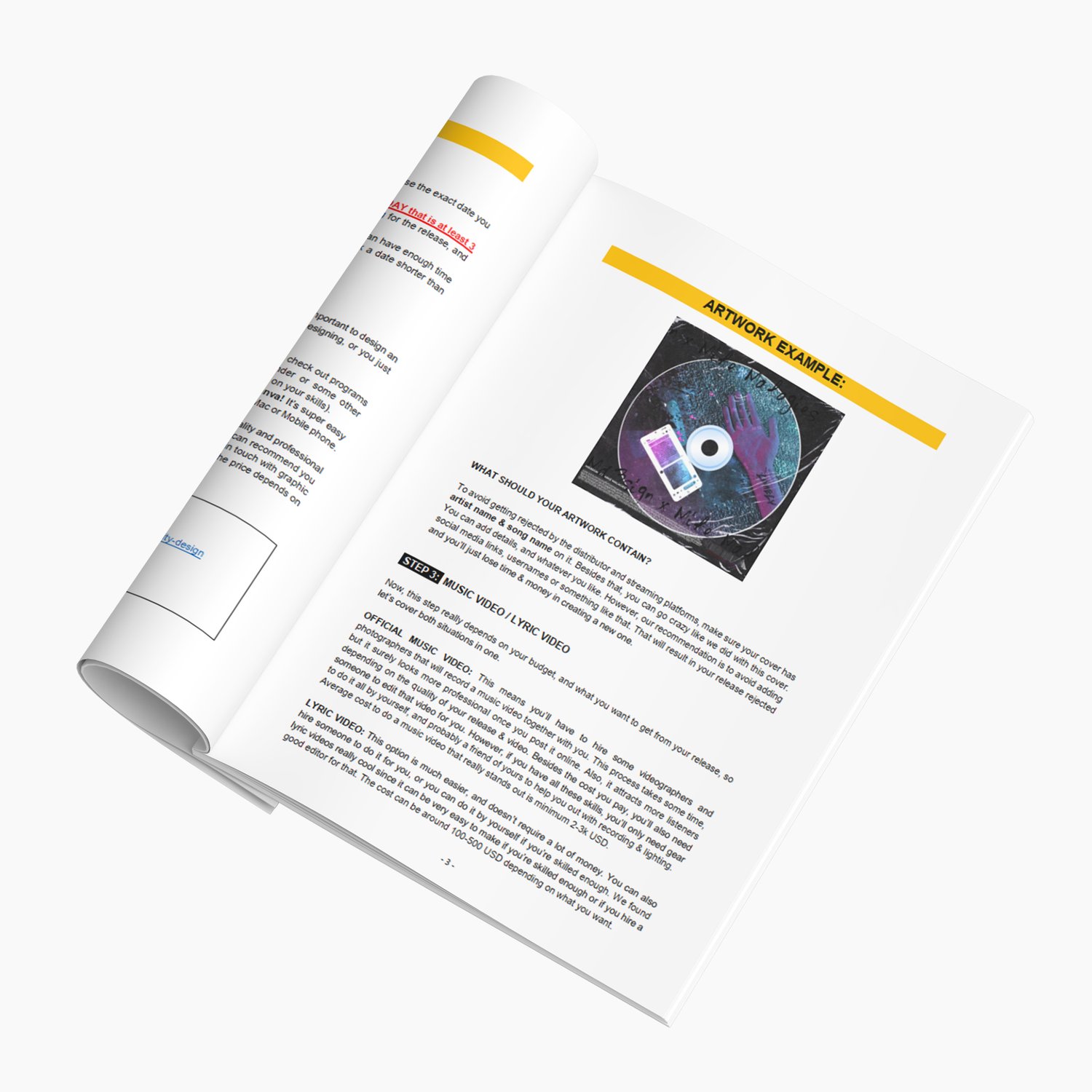 Release Like A Pro Guide + Planner
On Sale
Facing constant FAILS with your releases?
Well, we're here to help!

---
What is "Release Like A Pro" guide?
---
From the experience of 10 artists, we decided to create a very short but straight to the point guide in order to provide you a pure value to releasing your own tracks like the pros do.

Not only that! We also included information about every tool or service you need in order to get the most from your release. Everything we do in order to release the track, you can now implement too.

Also, there are Press-Release templates which you can rarely find online, and also an example of the Press-Release.

Is this a pre or post release guide?

---
This is a Pre + Post release guide, so you're basically getting all the steps from thinking about to release your work all the way to seeing it performing live on streaming platforms & stores.

Release Planner?

---
Yes, you got that right! You're getting a BONUS Release Planner so you never miss out any of the steps when you're about to release & promote your tracks. Very easy to follow!

Do I get the hard copy or PDF?

---
The version you're about to download is a PDF file which is PRINTABLE! You can freely go and print out the "Release Like A Pro" guide as well as the Release Planner that comes with it! We also have a video on YouTube where you can see how that looks once it's printed out: 



Am I able to re-sell it?

---
No! As the creators & owners of this guide, we DO NOT allow re-selling without first getting in touch with us at our mail address: info@md3sign.com titled "Release Like A Pro - Re-selling"