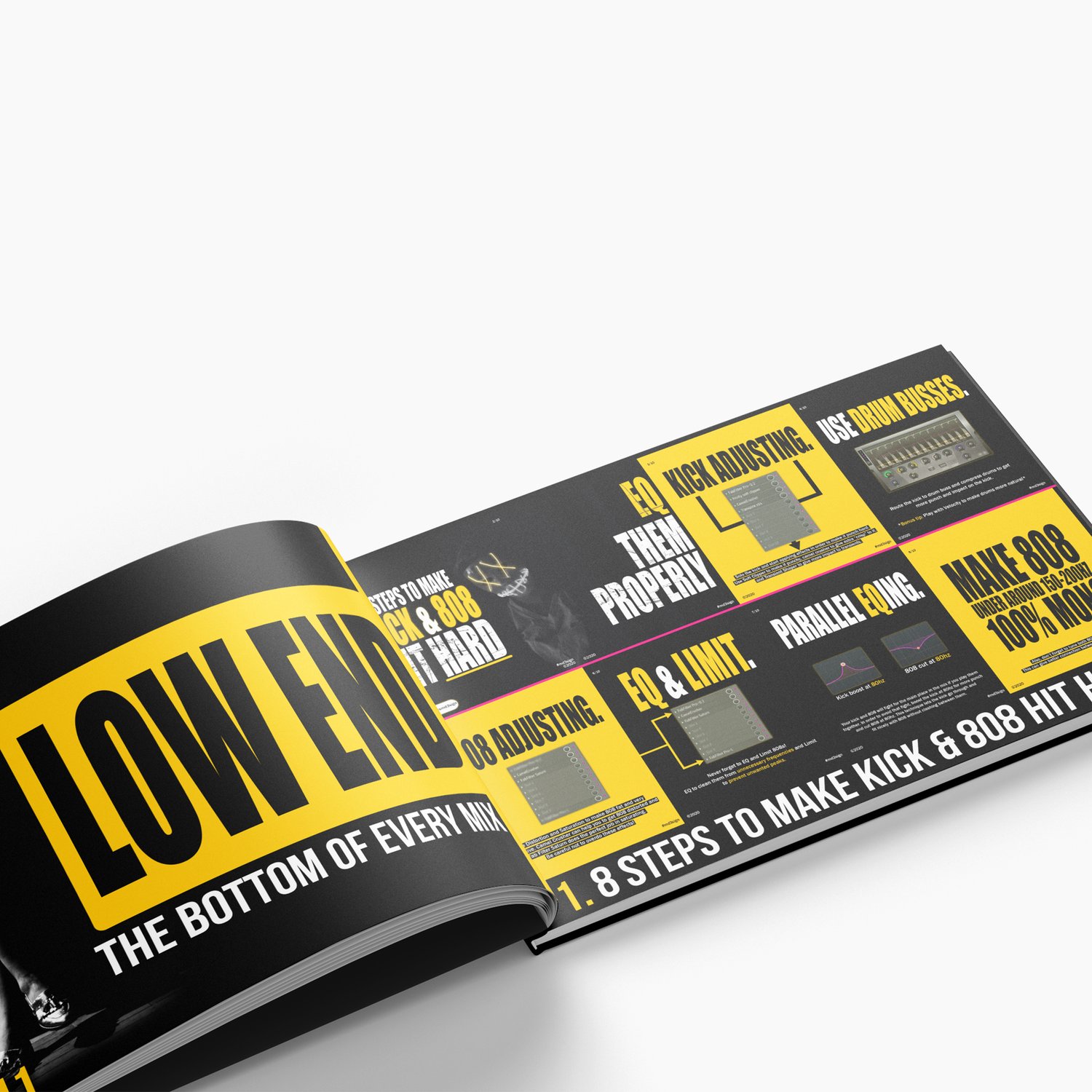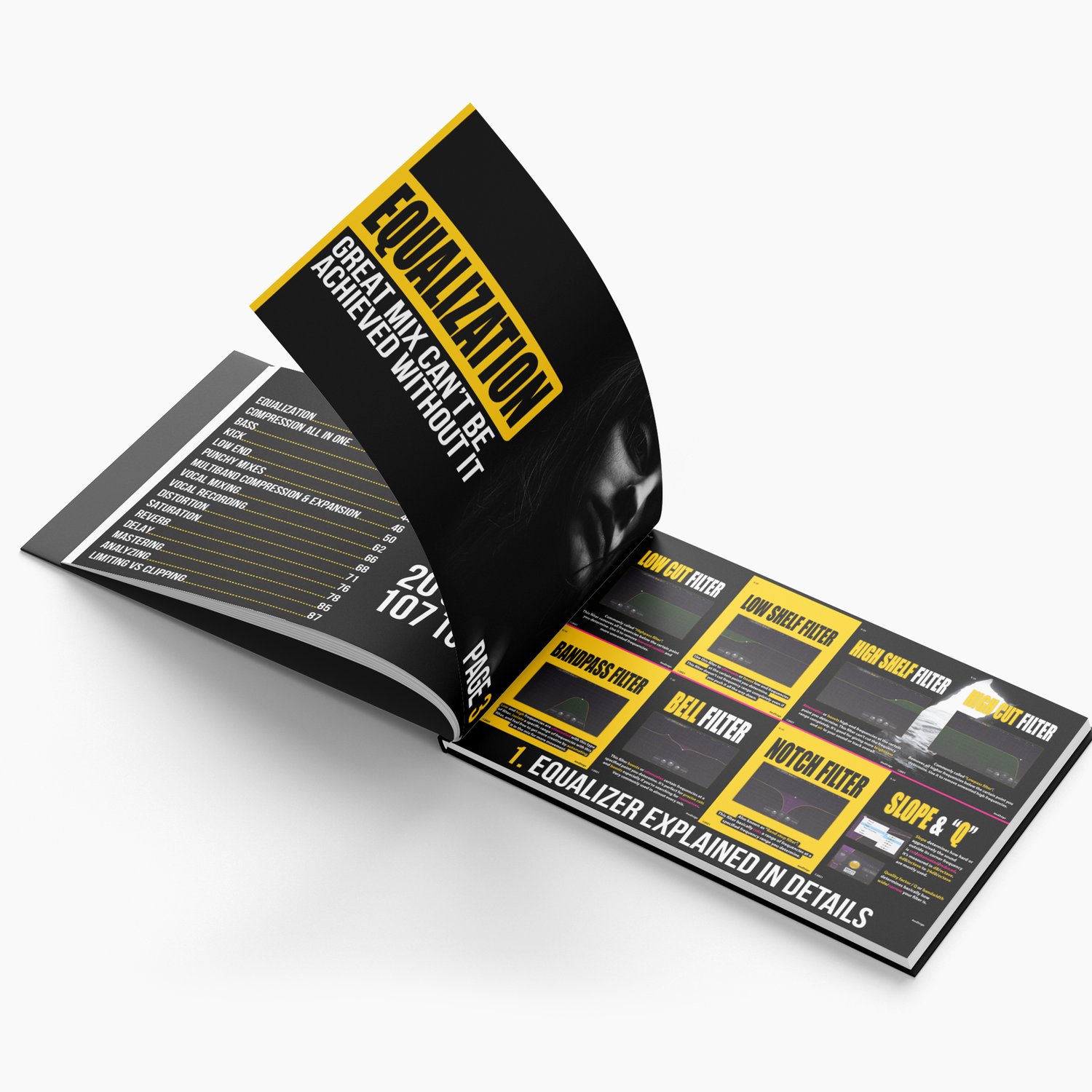 106 Tip Carousel Collection
On Sale
-
Struggling to understand how recording, mixing and mastering works?- It's hard to find useful and good explained tips on the internet?- Looking to learn how industry standard tracks are made?
You need to check this out!

---
If you're looking for recording, mixing and mastering secrets in one collection that you can read on ever device at anytime, this is the product for you!
106
Carousel well explained tips are included in this collection!
But wait, why would you buy it? How it's going to help you?

---
@itsmd3sign
is the brand that's helping producers community to better understand how music production works. Currently, trusted by 36000+ producers who found our content helpful. Posting tips daily, and each post is a PURE GEM!
So, we decided to create something unique, never seen before and effective which can help everyone to easily understand basic, intermediate and professional side of recording, mixing and mastering. This Carousel Collection is the product I'm talking about!
If you're tired of constant scrolling through our page to find the post you're looking for, you should absolutely invest in this collection.
It contains
106 Carousel tips about recording, mixing and mastering
. Everything is labeled and organized well, so you're basically getting pure value!
We guarantee quality and your absolute satisfaction!
What's included in it?

---
This collection includes content for both beginners and professionals.
106 Tips split into 20 groups
:
- Equalization (EQ)
- Compression
- Bass mixing
- Kick mixing
- Low end mixing
- Punchy mixes formula
- Multiband compression & expansion
- Vocal recording
- Vocal mixing
- Distortion
- Saturation
- Reverb
- Delay
- Mastering
- Analyzing
- Limiting & Clipping
- Gear
- Music Business
- Fixing signals
- Bonus tips
Why should you trust?

---
Well, behind @itsmd3sign stands almost 8 years of experience, support by many worldwide artists, producers, manufacturers, companies, brands, beatmakers, radio stations, blogs, newsletters & more.
Payment options?

---
Payments acceptable from Paypal, Credit & Debit cards.
Are you able to resell it?

---
Absolutely NOT
! As the copyright owners, We do not allow any reselling.
You have a problem with this collection?

---
Mail us at marko@md3sign.com or DM on Instagram 
@itsmd3sign